Interior Coordinate Plans for rental residences for singles
Rental residences usually have restrictions when you remodel interior decorations of your home. We will offer you appropriate interior design plans at your request under the limitations. Please make use of our services if you want to furnish your rooms entirely. We also offer you online interior design services on Zoom regardless of your location. Please make use of our online services for customers in distant places.
Interior Coordinate for rental residences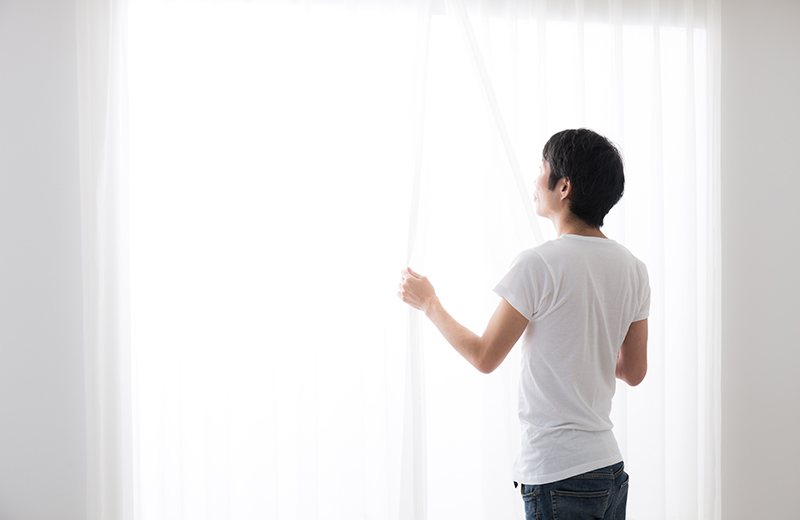 Rental residences have much restrictions.
Rental residences usually have limitations for changing interior designs, making it sometimes difficult to realize as you like. Especially residents can't easily change wallpapers and flooring material. Besides, close attention is needed not to damage poles, floors, and walls when you replace furniture. The reality is that it is quite challenging to give a complete new look for small rooms such as 1-K or 1-room type of apartment for single residences by providing some interior.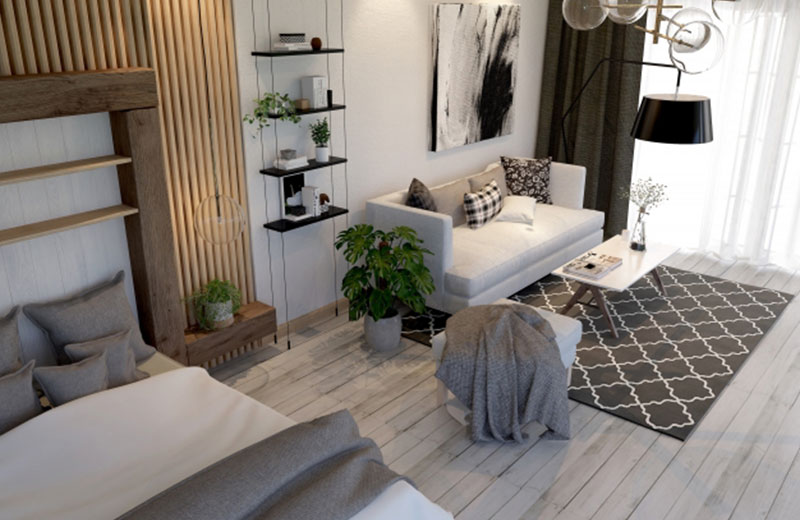 You can enjoy the interior coordinate with our innovative and flexible design proposals.
However, it is too early to give up. For example, styling the interior items such as lights, curtains, and interior accessories with a sense of unity or matching those items the same color is one of the practical tips for creating a stylish space without remodeling wall, floor or ceiling. Moreover, replacing furniture needs close attention, but it also gives your room new look. We have plenty of good interior design ideas for single life at rental residences, so please feel free to contact us.
Proposals for a fulfilled life
Your rooms will be reborn as the spaces not only aesthetically good but also functionally useful.
Your rooms will be reborn as stylish and comfortable space by interior coordination.Changing furniture layout also gives you advantages such as smooth flows of daily lives and sharp contrasts in the rooms.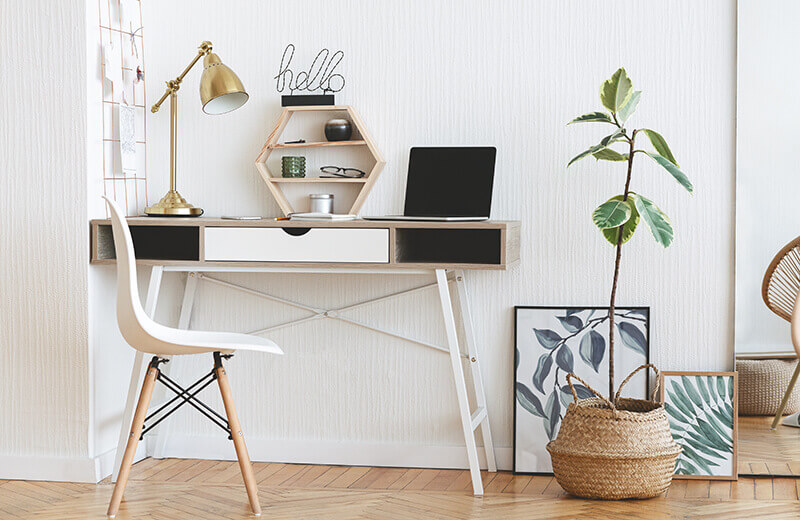 Unsatisfied with your own style? What's the advantage of requesting professional interior design service?
It should be overwhelming for general residents to change interiors under the restrictions.In addition, it would not be so easy to choose and purchase the right furniture, also, to finish the rooms in a unified image.
For this reason, ordering professional interior design services enables you to embody the ideal images that you have for your rooms. Especially, one of our strengths is that we have plenty of interior design experiences for apartments, houses, and rental residents, so we can offer you the most appropriate plans considering both your taste and limitations that rental residences usually have. In addition, our advice could proceed with selecting and purchasing furniture smoothly.
Reference case of proposal
Male in his 20's wanted to make his room stylish with cool and bright color to live alone for the first time.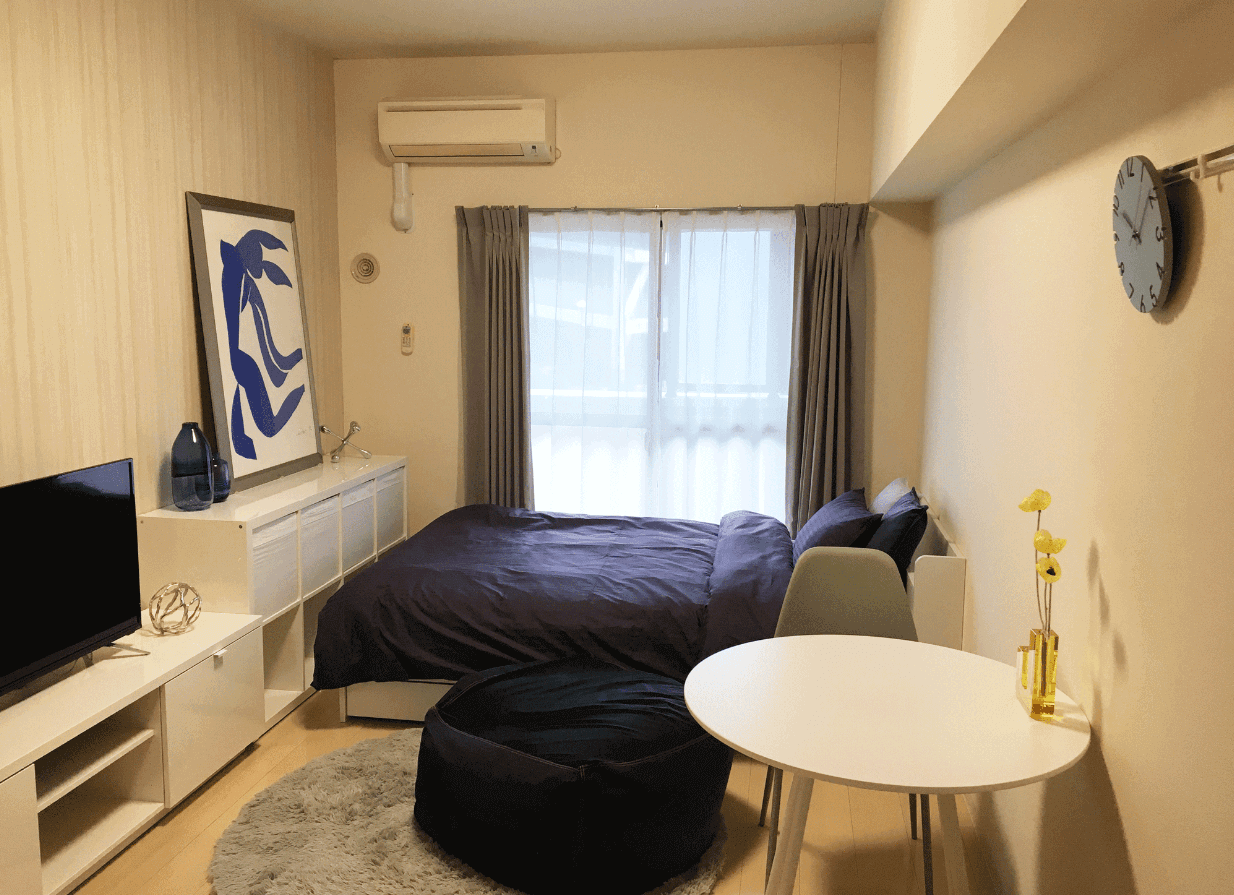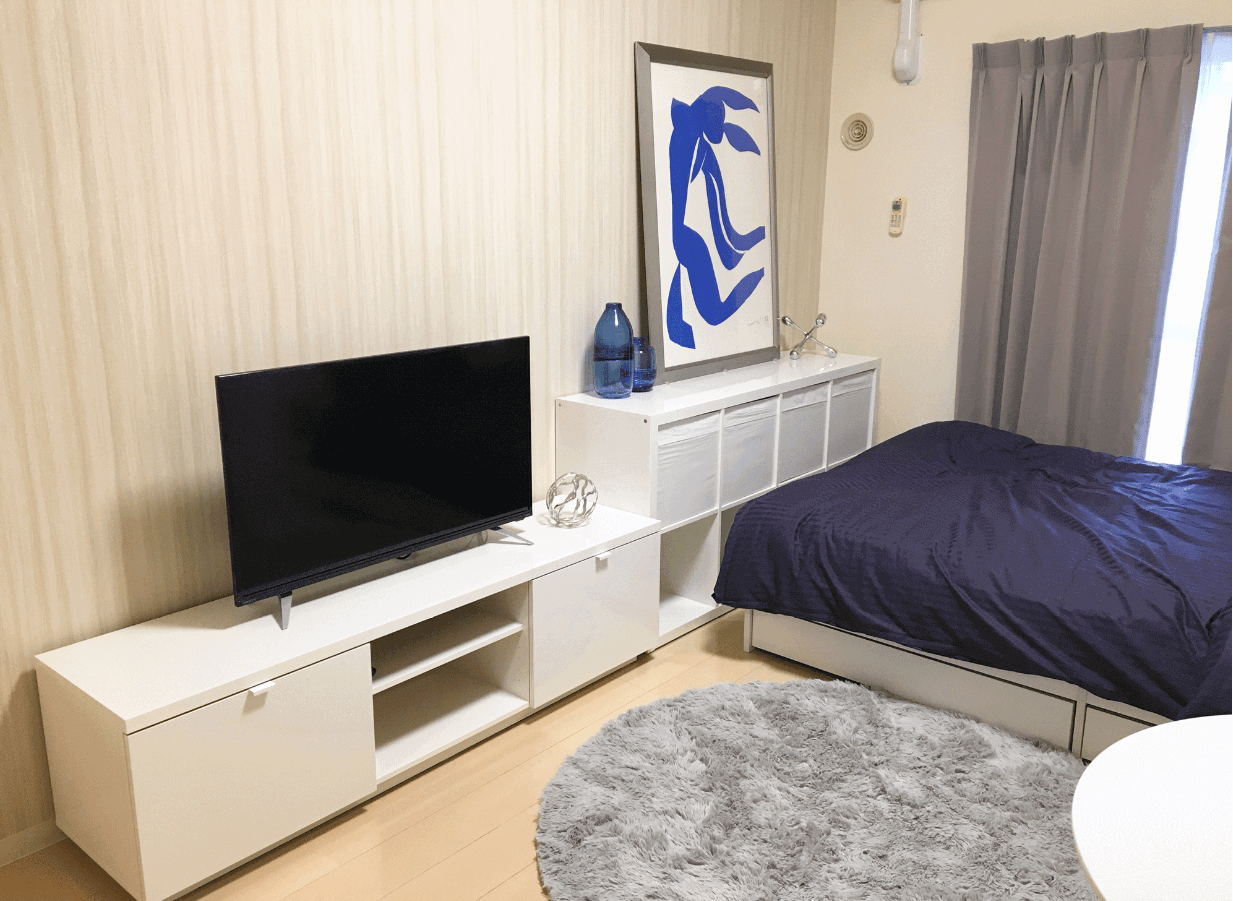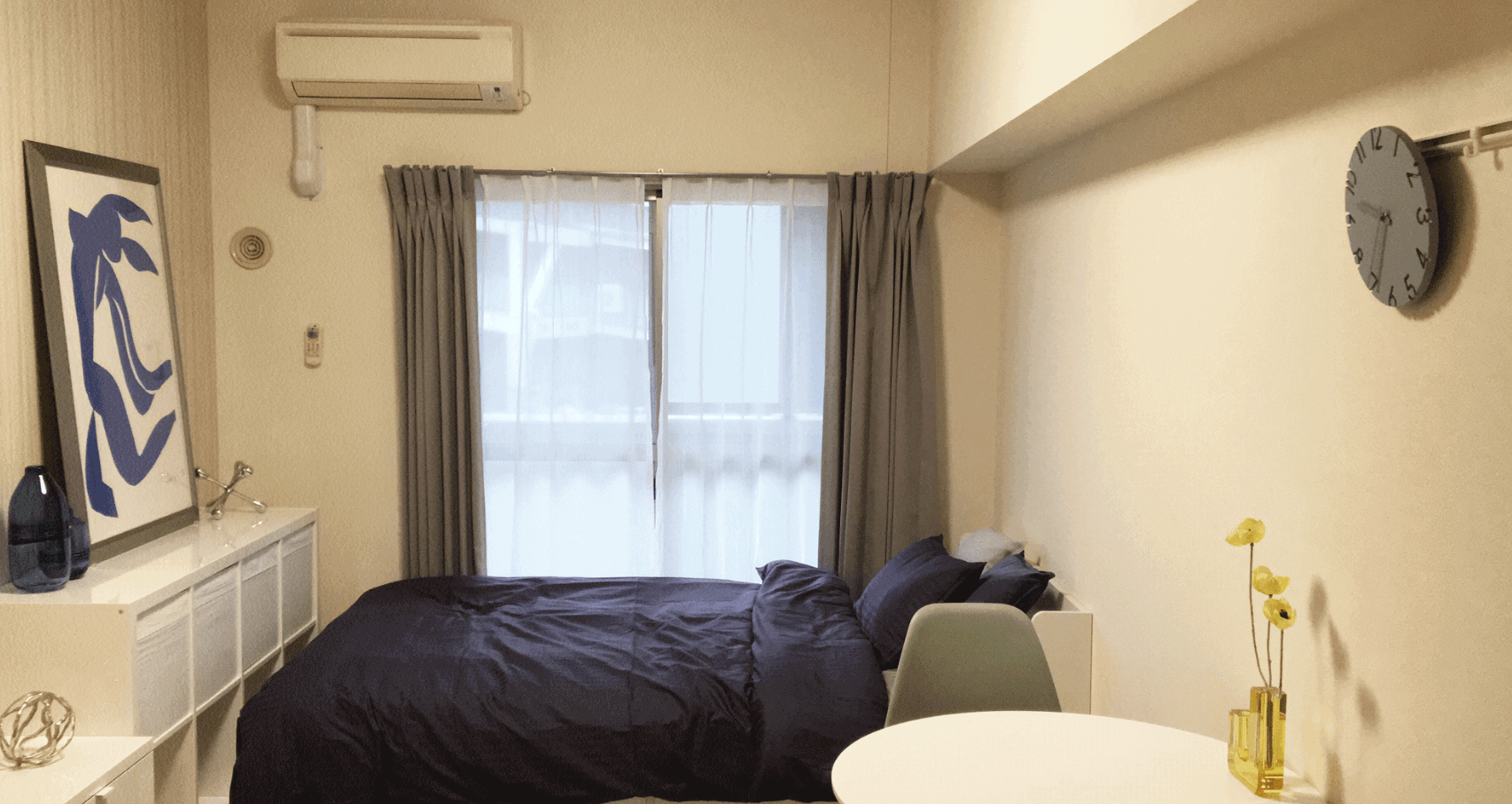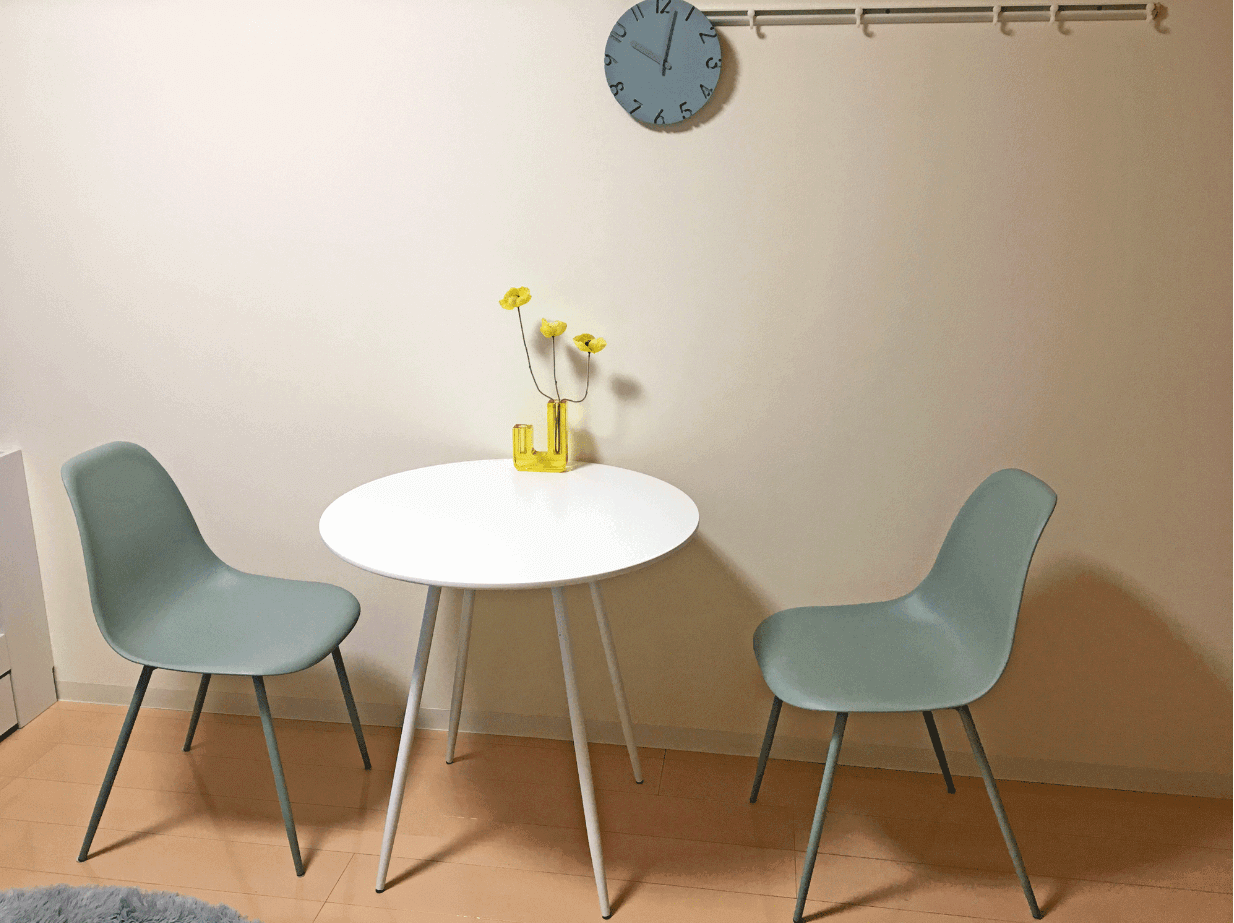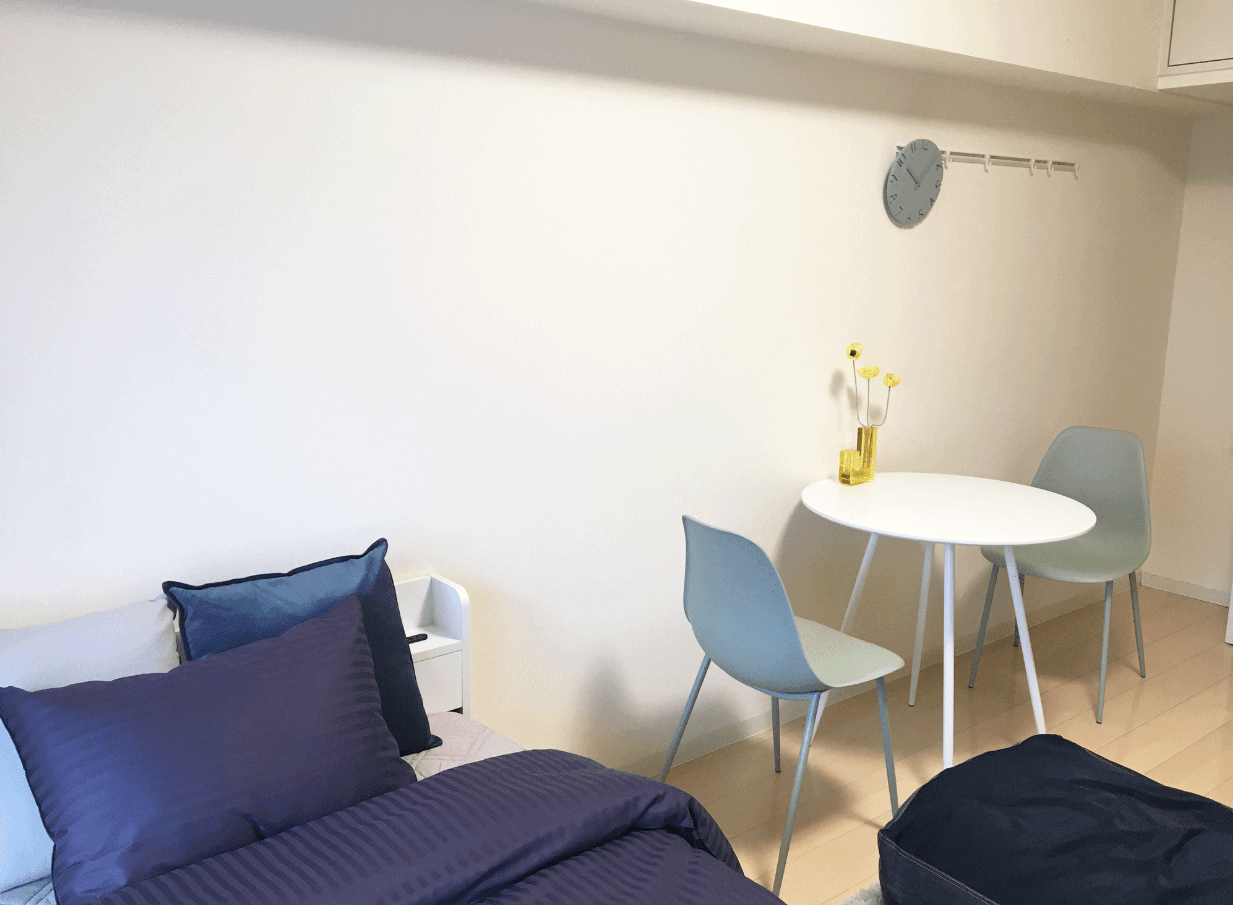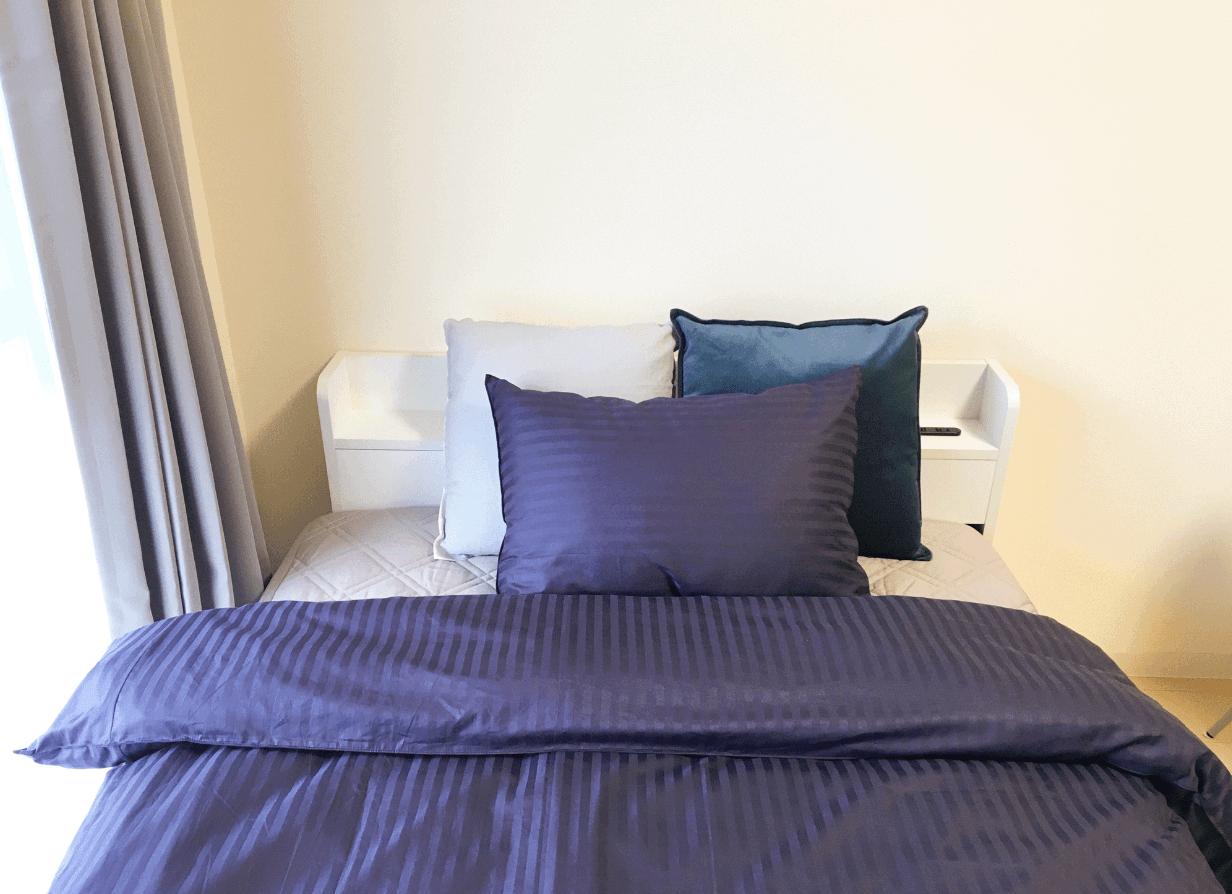 Theme
Cool&Pop Style
Address
Fukuoka City
The Project Completed in
Dec.2020
Proposal Content
The customer's wish for the room: Bright coordination using monotone and an accent color. The customer who is in his 20's starts to live alone. We coordinated the room that matches the poster drawn by Matisse who is called "the magician of color,as his father gave it to him. We mainly chose white furniture, blue gradient bedclothes. Also we chose a dining set appropriate for a room in a studio apartment considering the flow. We also selected an object and a clock with unique shapes according to his taste. Those items brightened up the atmosphere of the room as well. We picked up the items with enough storage space for him as studio apartments usually have only a little space for residents' possessions. For example, the customer can put things that he does not willingly like to show, such as a dust box, in a lower part of the shelf under the Matisse poster, on the other hand, he can put things such as documents upper part. In addition, we also prepared a bed with drawers in the bottom to have enough spaces for what he has.
Interior Design Plan

JPY46,000 (excl. tax)
Domestic Basic Coordinate Plan & Curtains Plan
Lighting Plan
Interior Accessory Plan (Drawings)
Interior Accessory Plan (Decorating shelves)
Feel Free to Contact us
If you are not satisfied with your present room or would like to have your favorite styles in your rooms, please feel free to contact us. We have plenty of working experiences in interior design for apartments, houses, and rental residents. We are pleased to support you in having your favorite rooms with detailed advice, including interior design services and selecting furniture, and do on.
Please feel free to contact us for more information and consultation. We also offer you online interior design services for you who might be busy or live in a distant place.
Please feel free to contact us for more information by ONLINE or Contact Form.